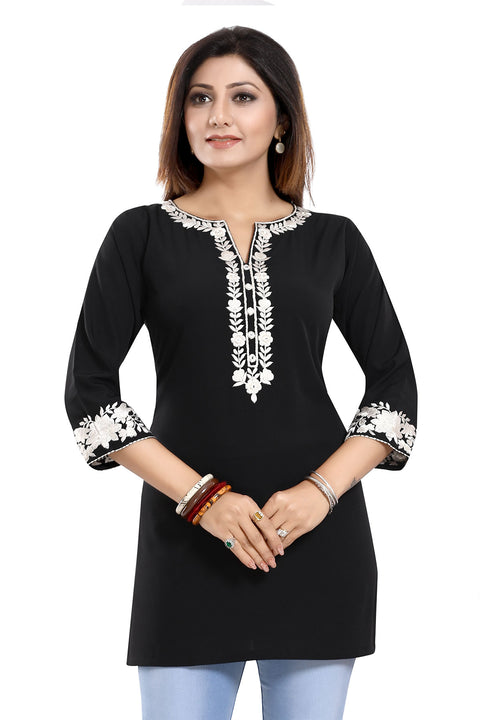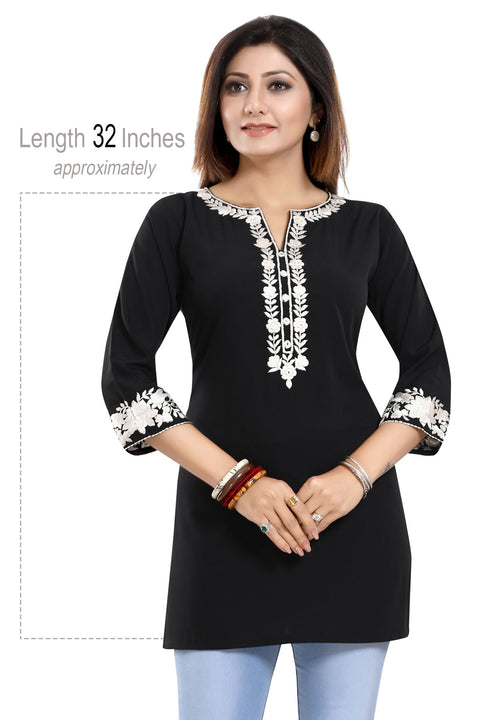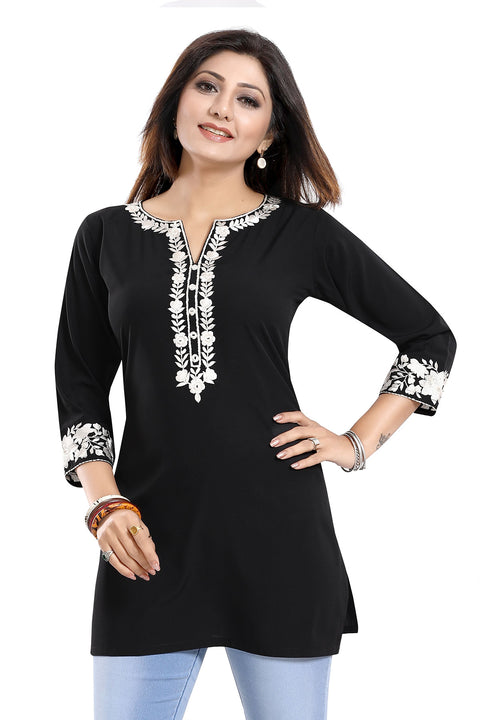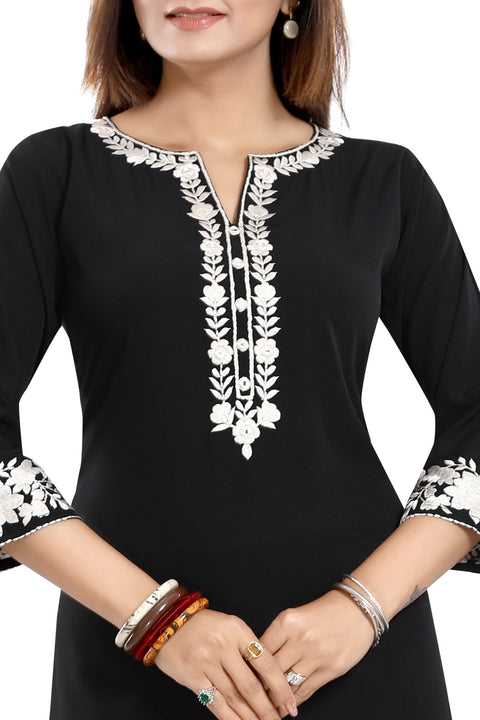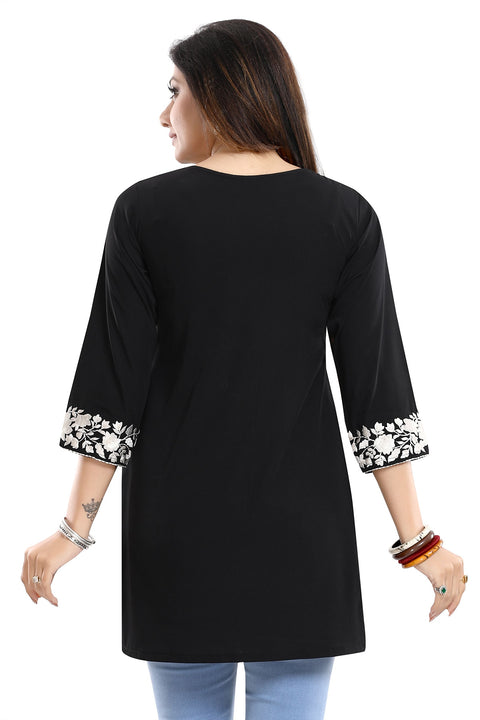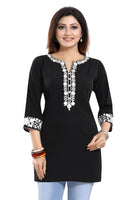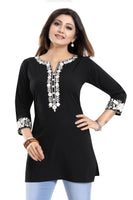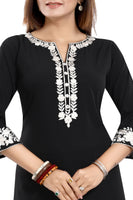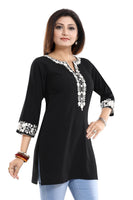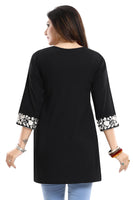 Enticing Black Embroidered Women Short Tunic Design
Overview
Entice everyone around in this gorgeous tunic designed by Snehal Creation. This perfect fit tunic is stitched in fine quality crepe and thus offers a graceful look. The contrast coloured off-white embroidery on the black base, adds elegance to your overall ensemble. The embroidery lines the elongated neck panel, border sleeves. The Kurta is a suitable option if you are on the lookout for some semi-formal wear stylish options. Short in length, it goes brilliantly with jeans, jeggings and even chudidars. Make this purchase and never get enough of your own self in the mirror.
FINEST QUALITY POLY. CREPE FABRIC
BEAUTIFUL EMBROIDERY WORK
BUILD YOUR BRAND
Create custom sections on your product pages to enhance user experience and increase conversions.
Buy Now