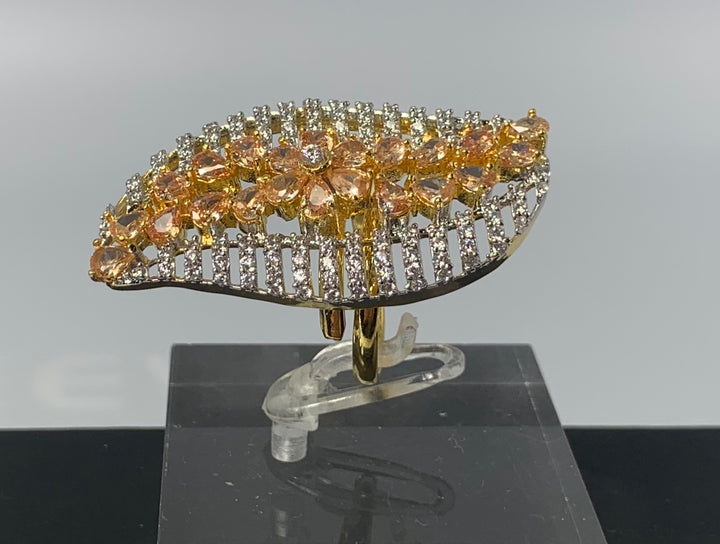 Gold plated adjustable ring adorned with high quality diamonds in white and topaz colour
Overview
Avoid contact with chemicals such as perfumes, sprays and water. Do not store in velvet boxes. Keep in airtight boxes. Wipe jewellery with a soft cotton cloth.


Designs, colours and patterns on the actual product may slightly vary from designs shown in the image. Images are only representative


100% SATISFACTION GUARANTEED ?Your satisfaction is our eternal goal.


We try our best to make sure every piece of our products arrives in the best quality and condition.


We do not sell products which are not the same as described and pictured.


If you receive a defective product, please contact us immediately


This product can be exchanged only if found damaged. No return/No refund applicable on this product.
BUILD YOUR BRAND
Create custom sections on your product pages to enhance user experience and increase conversions.
Buy Now